Even if you've taken every programming class and received every certification in your field, there still might be a gap in your ability to snag your dream job.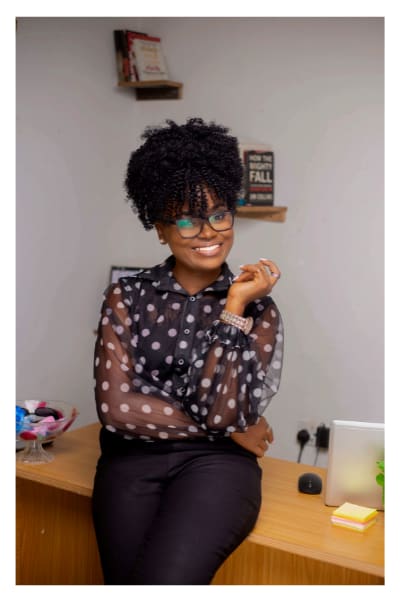 Regardless of the talents you have, many businesses are looking for leaders: empowered, confident, and prepared individuals to take on new projects, think creatively, and trust their gut to lead the company forward. 
So you consider yourself more the wallflower type? Well, leadership development isn't just for people who want to be the next boss. A more holistic and comprehensive understanding of how to lead will allow you to more successfully stand out in your field, develop your own niche in your business, and find success to your own rhythm.  And these skills aren't unique to work; leadership skills can help you in all aspects of your life with improved communication, listening, and a renewed sense of trust in yourself.
That is why Girl Develop It (GDI) is taking a focused approach this spring and offering more leadership classes, in addition to our typical front-end and back-end development courses. We believe that by honing your leadership skills, you can create your own pathway to new opportunities in tech.
With a better understanding of the market, your skill sets and gaps, and by joining our network of support, you will have a full toolbox to tackle new challenges with a community of champions cheering you on. 
So, what are we offering this spring? 
Here are a few upcoming courses we recommend:
8 Reasons Why You're Stuck: A GDI Lunch & Learn
Feeling like there's more out there for you? Whether you feel like you're not meeting your potential, can't seem to get ahead, or want to take the next step in your career, this Lunch and Learn will provide a casual space to address how to identify your next steps and how to achieve them! 
Thursday, April 7 at 1:00p ET / 10:00a PT
Career Exploration: Developer Relations
Interested in a career in Developer Relations, but not sure what that all means? Our speaker, Jessica Dene Earley-Cha is a Latina developer, educator, and advocate in Tech. Join us for a panel discussion where she will share her experiences, best practices, and recommendations for securing a full-time position in this field. Come prepared with questions for a discussion to follow. 
Thursday, April 14 at 3:00p ET / 12:00p PT
Meet the Pros
Hear from professionals in Data and BI who share the steps they took to land their first jobs. Panelists will talk about how they decided to follow a career in data science, how and what they learned, and what it took to get a job in data science and business intelligence.
Tuesday, Apr 19 at 3:00p ET / 12:00p PT
Leadership Learning Circle: The 15 Invaluable Laws of Growth
Ready to reach your full potential? This is the learning circle for you! This 7-session virtual Mastermind will guide you through understanding your environment, tapping into your influence, and building a community of growth-oriented champions around you. 
Thursday, April 28 - June 9 at 6:00p ET / 3:00 p PT
Introduction to User Experience Research
An introductory course to provide you with an overview of the field and practice of UX research. Learners will survey different methodologies involved in UX research and gain hands-on experience with taking a problem through ideation, research execution, and synthesis. 
Tuesday, May 17 at 6:30p ET / 3:30p PT
Register here. 
Visit our website and view our full calendar to make sure you don't miss out on the chance to learn new skills and develop your inner leader to achieve the next great thing in your life! And don't forget: in order to get the most bang for your buck, sign up to be a member. This will offer you free access to all GDI courses, as well as additional support and guidance from mentors, and personalized leadership and skill-building. Click here for more information. We can't wait to see you there ;)